The History of Wadenhoe
There has been a settlement in Wadenhoe for at least 800 years and many historic buildings and features still remain such as the 13th century Church on the hill overlooking the village.
A Historical Northamptonshire Village
There has been a settlement in Wadenhoe for at over 800 years and it is mentioned in the Domesday Book.
The 13th century church; The Church of St. Michael and All Angels is located in a prominent position on a hill overlooking the meadowlands of the Nene valley and isolated from the main part of the village which lies below along the River Nene.
The current village was built in what was once a deer park and dates back to about 1657. The current village is made up of 17th, 18th and 19th century limestone buildings with thatched roofs or Collyweston slate tiles and pan tiles.
In between the church and the village is an early medieval settlement site, now a scheduled Ancient Monument and Site of Special Scientific Interest. There are many important vistas and open spaces with scenic and panoramic views from the village over the meadowlands towards Achurch, eastwards to Lilford Hall and from the river up to the village.
Contact the Wadenhoe History Group for further information on Wadenhoe, local walks and books. A handy guide book, called 'A Walk Around Wadenhoe' which can be downloaded from the history group website. www.wadenhoehistorygroup.org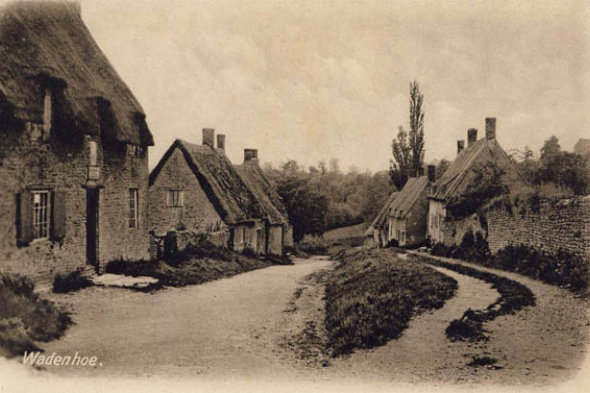 Wadenhoe is regarded as one of the prettiest villages in Northamptonshire and was once described as "a little town streets going in all directions". Many visitors are drawn and those that take the time to explore its many delights on foot see all that this little gem of an English country village has to offer.